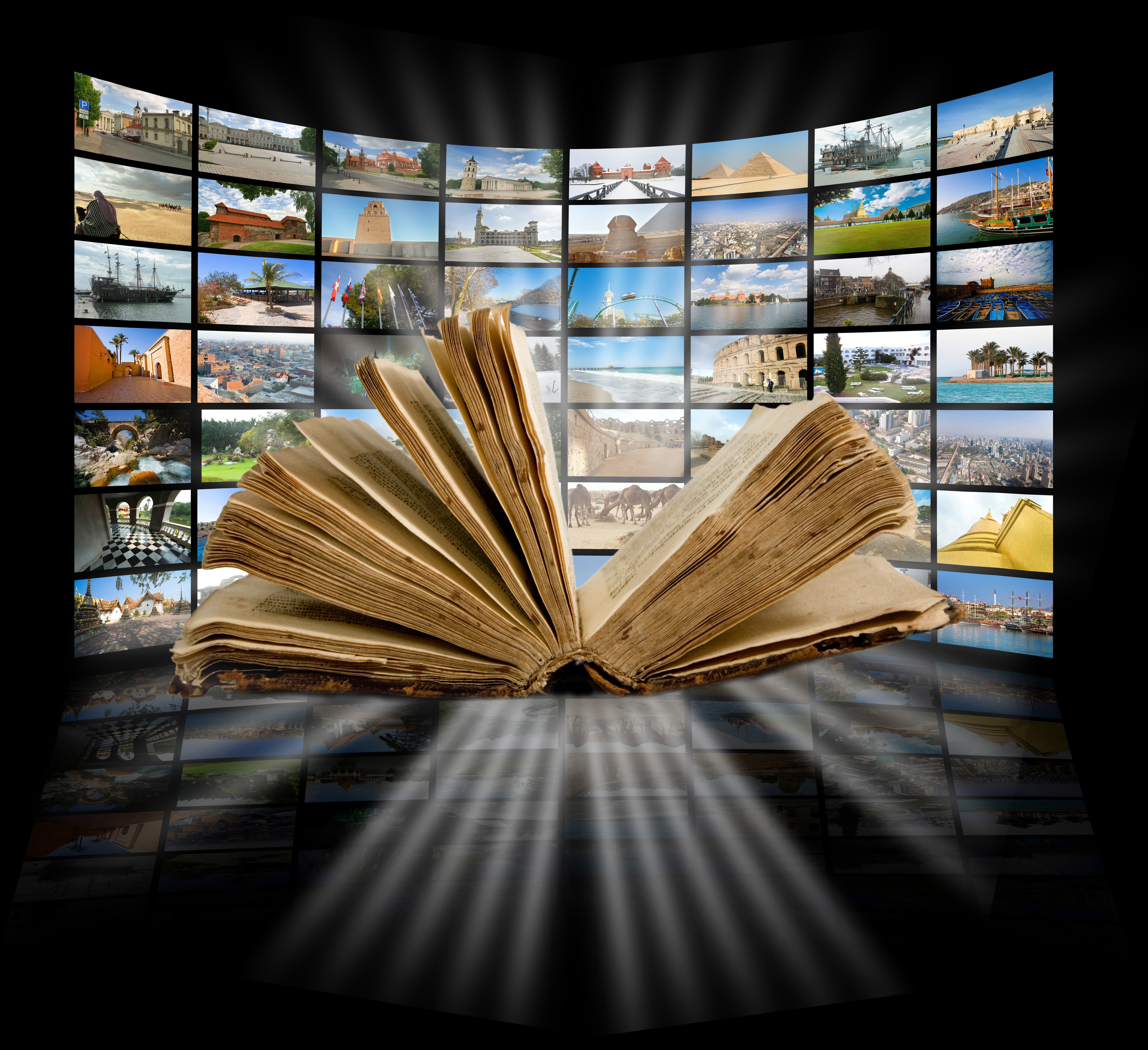 El sector Editorial ( revistas, libros, catálogos, flyers, folletos…. ) se está renovando y adaptando a los nuevos tiempos , a las nuevas necesidades y muy importante …. a las nuevas maneras de recibir la información e interactuar con el usuario como por ejemplo con la Realidad Aumentada .
Se están creando campañas  explícitamente con Realidad Aumentada como por ejemplo en La Leyenda del Ladrón  gracias al desarrollo de aplicaciones móviles . En estos libros pueden interaccionar enfocando con la opcion de cámara dentro de la aplicación , visualizando contenidos espectaculares como videos, 3D's …
Hay revistas en el mercado que ya están aportando esta tecnología asociada a sus campañas… incluso como probadores virtuales, fruto de esto podemos ver claros ejemplos en Unitywatches , en la que situando el marcador de la firma en nuestra muñeca y enfocando con la aplicación móvil aparece el diseño en 3 Dimensiones con una calidad fotorealista algunos de sus relojes….
Otra de las posibilidades dentro de este sector es llegar a acuerdos con firmas para patrocinar algunas de las secciones, por ejemplo.. si tenemos productos de deporte con Realidad Aumentada… seguro que hay firmas dispuestas a patrocinar que cuando aparezca un objeto en 3D o cualquier otro contenido, la marca salga reflejada de alguna manera , incluso a la hora de viralizar el contenido en las redes sociales se haga de manera promocional .. Incluso, gracias a la Geolocalización, puedan encontrar sus productos en las tiendas más cercanas del usuario.
Seguiremos todas estas campañas tan espectaculares con miles de posibilidades….Editorial sector (magazines, books, catalogs, flyers, brochures ….) is renewing and adapting to new times, new needs and very important …. to new ways of receiving information and interact with the user as for example with Augmented Reality.
They are explicitly creating Augmented Reality campaigns such as in The Legend Thief by developing mobile applications. In these books focusing can interact with the camera option within the application, displaying spectacular content like videos, 3D's …
There are magazines on the market that are already providing this technology associated with their campaigns … even as virtual testers, the result of this we can see clear examples Unitywatches, where placing the marker signature on our wrist and focusing with the mobile application design appears in 3 Dimensions with photorealistic quality some of their watches … .
Another possibility in this sector is to reach agreements with firms to sponsor some of the sections, for example .. if we sport products Augmented Reality … sure there are companies willing to sponsor you when a 3D object or any other content, branding reflected out somehow, even when viralizar content on social networks is done in a promotional .. Even through the Geolocation, can find their products in stores nearest the user.
We will continue these campaigns as spectacular with thousands of possibilities ….