La Realidad Aumentada aplicada en la TelevisiónAugmented Reality used in Television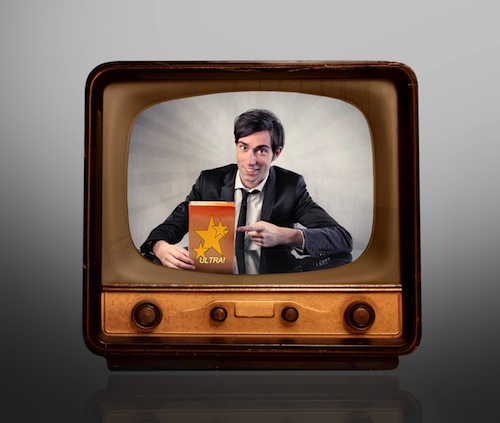 La televisión ya no es el medio con el que estamos acostubrados desde hace tiempo…. ha evolucionado…. igual que La Realidad Aumentada aplicada en la Televisión es ya un hecho… son muchas las aplicaciones que se están realizando que interactúan desde los Smartphones por parte de los usuarios con las marcas, programas… obteniendo mútuamente una información muy valiosa, ya sea desde estadísticas por una parte, como por la otra de unos contenidos extra que pueden disfrutar en cualquier momento.
Consultenos si precisan conocer más información de qué usos puede ofrecer esta Realidad Aumentada en la Televisión y otros medios…Television is no longer the means by which we acostubrados in a while …. has evolved …. As applied Augmented Reality Television is a fact … are many applications that are being made to interact from Smartphones by users with brands, programs … mutually obtaining valuable information, either from statistics on the one hand, and on the other a few extra content that can be enjoyed at any time.
Consult us if you need more information to know what uses Augmented Reality can offer this on TV and other media …