Fotografía 360 estereoscópica realizada por PitBoxMediaStereoscopic photo 360 created by PitBoxMedia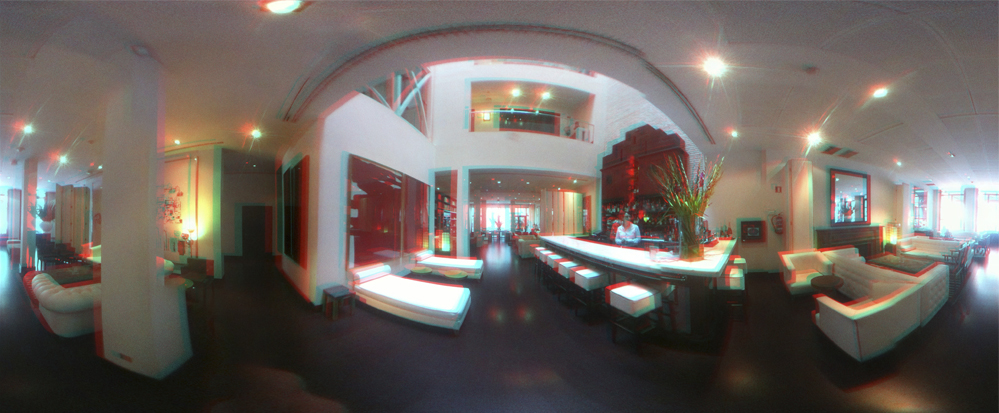 Hoy en día se está avanzando mucho en la fotografía llegando a límites como la creación de fotografías 360 estereoscópicas ( anaglifas ) que permiten aportar un efecto de produndidad espectacular. Este tipo de presentaciones espectaculares permiten al usuario disfrutar de estas imágenes como si estuvieran en tal entorno.
Cabe destacar que también su versatilidad en las diferentes maneras de poder visualizarlo, permiten una amplia aceptación por parte del usuario ya que pueden visualizarse desde los dispositivos móviles como desde un ordenador.
Puede visualizarse directamente pulsando el siguiente link Fotografia 360 estereoscópica o bien a través de este enlace http://360.sc/WGCDAYLR
Este tipo de presentaciones también pueden realizarse utilizando la Realidad Aumentada dentro de aplicaciones móviles o bien web.
Seguiremos la evolución de esta nueva propuesta para presentar estas fotografías ya de por si espectaculares… y ahora en estereoscopia….Today, progress is being made in photography reaching limits as creating 360 stereoscopic photographs (anaglyph) allowing produndidad bring spectacular effect. This type of dramatic presentations allow the user to enjoy these images as if they were in such an environment.
Notably also its versatility in different ways to be able to view, allow a wide acceptance by the user as it can be viewed from mobile devices and from a computer.
Can be viewed directly by clicking the following link Stereoscopic Photography 360 or via this link http://360.sc/WGCDAYLR
This type of presentation can also be performed using Augmented Reality in mobile or web applications.
We follow the evolution of this new proposal to present these photographs already if spectacular … and now in stereoscopy ….