Lo convencional …. no vende…. y reinventando una parte tan cuotidiana como es un escaparate cuya ventana de la marca intenta transmitir una imagen determinada además de captar la atención de los transeúntes…. con este nuevo concepto de interacción, los escaparates interactivos y pantallas publicitarias son óptimas para cualquier localización.
Convierte tu escaparate en un punto de informacion interactivo 24 h y capta la atención de todo el mundo…
Las tiendas que utilizan este sistema tienen la ventaja de disfrutar de una imagen altamente innovadora y de gran impacto, por lo tanto, refuerza y crea nuevas relaciones con clientes actuales y potenciales.
Permitir la interacción en cualquier escaparate utilizando este tipo de sistemas ,  sin lugar a dudas nos da rienda suelta a los creativos a un sinfin de posibilidades….
Puedes ver un ejemplo muy espectacular pulsando aquí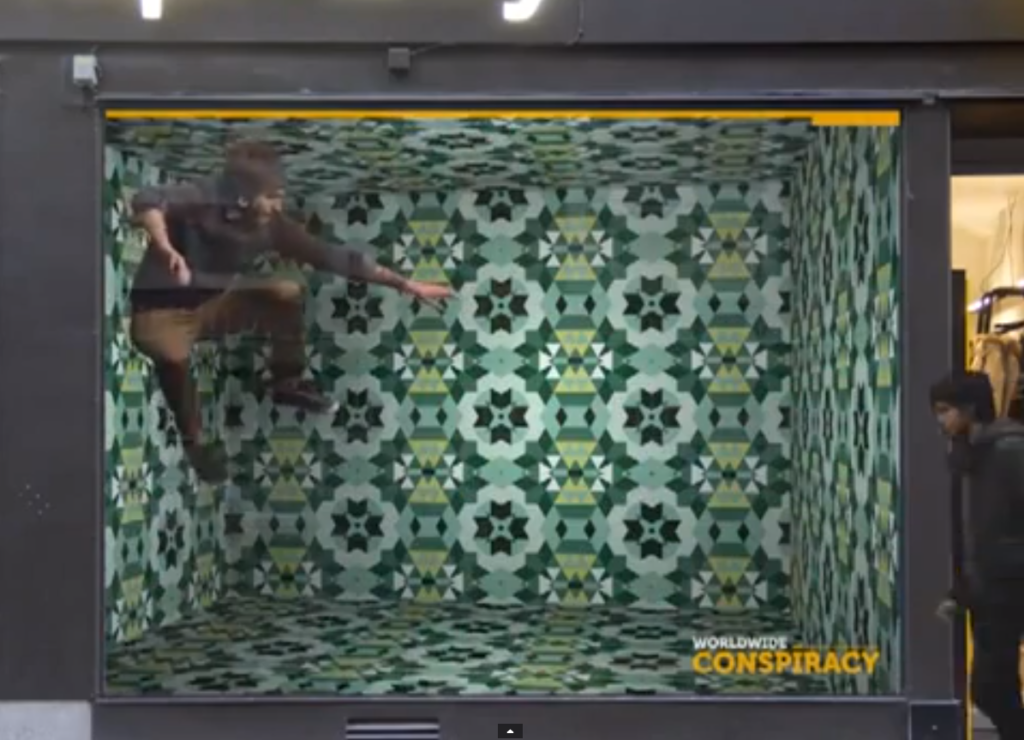 The conventional …. not sell …. Then we mut to discover new solutions as a showcase of the brand whose window trying to convey a certain image in addition to catch the attention of users …. with this new concept of interaction, interactive shop windows and advertising displays are optimal for any location.
Turn your showcase interactive information point 24 h captures the attention for everyone …
Stores that use this system have the advantage of enjoying a highly innovative image, high-impact, therefore, strengthens and creates new relationships with customers and prospects.
Allow interaction on any window using these systems, we undoubtedly unleash the endless creative possibilities ….
You can see a very spectacular example clicking here